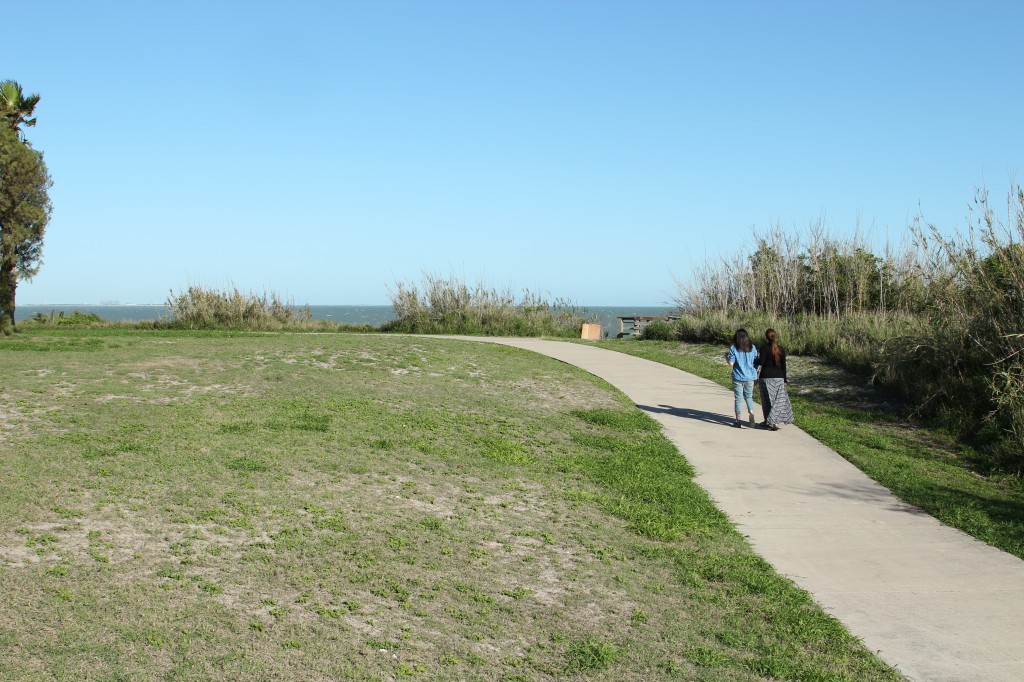 Kristene Chapa and Chivas Sandage at Violet Andrews Park in May 2014 (photo: Vivian Felten)
GLAAD (Gay Lesbian Alliance Against Defamation) has responded to my request for support—in a big way.  GLAAD's Media Strategist, Alexandra Bolles, contacted me and we spoke at length. Shortly after that call, GLAAD wrote, published, and promoted an article about Kristene's medical fund and the book. On Friday, Alexandra and GLAAD's Director of News, Ross Murray, provided intensive media training for us via conference call. They. Are. Amazing.
On Saturday, KIII-TV interviewed me about the book and what it was like to visit the scene of the crime with Kristene just weeks before the alleged gunman was arrested. The station hopes to interview Kristene in Houston this week, where she's participating in a rehabilitation program at TIRR Memorial Herman Rehabilitation and Research Hospital.
Meanwhile, I've completed a 5,000 word article—my first, in-depth essay with excerpts from the book. It's based on information gathered during the afternoon I spent with Kristene and the Chapa family, going to the crime scene with her, and our ongoing text volleys. As I write this, Kristene is texting me about the night of the shooting, describing "signs" she wishes she'd listened to, including the lyrics to a song Mollie played that night.
Here is an excerpt from the book about those lyrics:
"Kris stuck out her tongue and grabbed Mollie's right wrist from the steering wheel, then rested the knotted ball of their clasped hands on her lap. Mollie's iPod shuffle began to play "Cue the Sun" by Daphne Loves Derby. Kristene remembers listening to the song and trying to figure out what it was about. The lyrics stuck in her head: If I find my way through the darkest of days, / Will I laugh about the things that kept me awake? / But if my greatest fear paints itself so crystal clear, / Will I run away or will I hide?
Driving from Sinton to Portland, the past and future seems stretched out one on top of the other as you pass through miles of wind farms, their towering, white turbines planted in field after field of cotton.
The song's chorus repeated: And if I don't come home tonight, / Just know I tried my best to fight / Please don't think I plan to lose to the night…
Kristene remembers they kissed while driving fast."
© Chivas Sandage and Kristene Chapa 2014. Unauthorized use and/or duplication of this material without express and written permission from this blog's author and owner is strictly prohibited. Excerpts and links may be used, provided that full and clear credit is given to Chivas Sandage and Kristene Chapa with appropriate and specific direction to the original content.