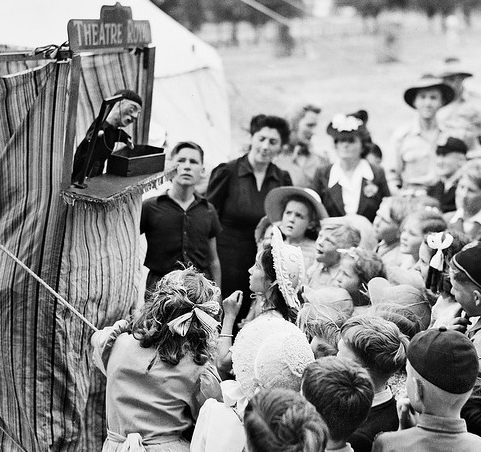 Bill Maher looked down and pretended to pout while telling David Letterman that Elizabeth Hasselbeck left him feeling traumatized and abused "like a teenage boy at Penn State." The audience's initial post-punch reaction turned into applause.
Applause?
I usually boycott celebrities like Bill Maher and Elisabeth Hasselbeck and most television. They bore me. So how did I get pulled into a Facebook volley attacking Hasselbeck? Perhaps it was the comment, "Some of us Republicans have a very good sense of humor…" I hadn't yet watched The View's Maher/Hasselbeck "awkward moment" in question when I posted an ironic anecdote after finding myself amongst Republican/s at a virtual college reunion-of-sorts. After watching the clip in question and reading the cascade of national reaction, I was and am still left wondering—what do so many not "get" about rape?
Maher originally joked on his HBO show, "Now that Hosni Mubarak has released Lara Logan, he must put her intrepid hotness on a plane immediately. In exchange, we will send Elisabeth Hasselbeck." When Hasselbeck, co-host of The View, confronted Maher when he appeared on the show, she was suddenly looking like some conservative, red-suited Barbie-version of the "uptight and shrill" feminist stereotype. Sigh… While known (and loved by many) for his sexism, Maher is ignorant (at best) to work for laughs by cracking jokes about "trading" women with Egypt.  
Perhaps I was able to focus on Hasselbeck's point because I don't watch television—she's not yet driven me to want to destroy my small, flat-screen monitor that I keep hidden and dusty. But Hasselbeck also reframed Maher's joke within the context of Logan's sexual brutalization. At the time, I felt that while Hasselbeck's little girl voice could grow up and her personal motives (and politics) are suspect at best, she also attempted to speak up in defense of all rape victims while Barbara Walters compared the joke to "Baba Wawa" and the camera passed over Whoopi Goldberg's lifted finger in the air.
Then I read that Logan had been detained—not yet raped—when Maher cracked his ill-conceived joke, making it merely sexist. Instead of getting him off the hook, doesn't this lead to more perplexing questions like why did he express regret that the remark negatively affected his "segment" on The View but NOT that Logan was surrounded by a mob of several hundred men who mercilessly beat and raped her with their hands soon after his unfortunate joke.   
Instead, Maher defended himself to Letterman with the Penn State rape joke.
Apparently, Bill doesn't "get" that there's no funny side to rape. Considering the national confusion as to whether or not we should laugh at rape jokes—or even question them—it seems much of America doesn't get it either.
The overall effect of Maher's sexism and ignorance about rape, the ridiculous national debate about his comments (which I participated in) and his attempt to get laughs at the expense of assaulted boys leaves me thinking about Lara Logan and every other rape victim listening in "the audience."
Perhaps all is not fair in show business and war? If Johnny Depp can apologize for comparing a photo shoot to rape, perhaps Maher can apologize for comparing a TV appearance to rape? It's not about political correctness—it's about the power that privileged celebrities like Maher wield. They can choose to perpetuate sexism and "rape culture" (look it up, Bill) or choose to be part of changing things.